The Knowledge Paradox – Information versus Wisdom
Posted in Feature Article on Oct 01, 2023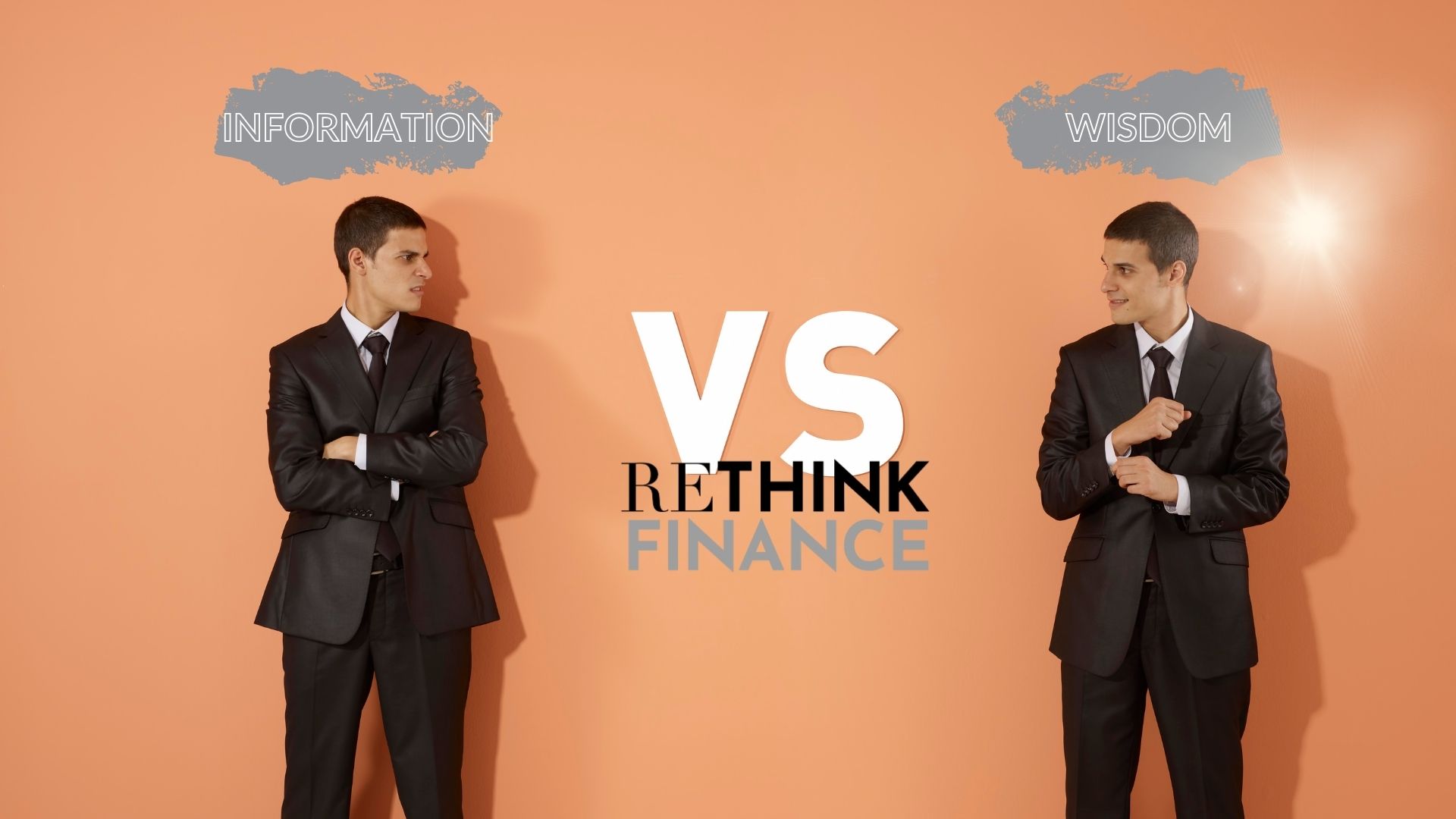 We live in an era where access to information is at our fingertips. Want to understand the stock market? Google it. Interested in cryptocurrency? There's a YouTube tutorial for that. But therein lies the paradox: while information is abundant, wisdom is scarce.
The role of 1.618 financial planners
At 1.618, we believe that despite the availability and accessibility of all this information, the expertise of a financial planner becomes even more critical in sifting through the myriad of options and choices. Here's how we can guide you on your financial journey:
Clarity amidst chaos
Our experienced financial planners cut through the noise and provide you with clear, financial insights. We distil complex data into straightforward actionable strategies that are tailored to your unique goals.
Customised solutions
No two financial scenarios are the same. 1.618 financial planners work closely with you to understand your current financial circumstances, short and long term financial goals and risk tolerance. We then craft a customised financial plan designed to optimise your wealth.
Future-proofing and risk management
The financial landscape is constantly evolving. 1.618 stays at the forefront of industry and market trends, ensuring that your financial plan remains agile, adaptable and relevant. 1.618 financial planners constantly review your plan against prevailing markets with your goals in sight. We help you identify and mitigate potential risks, safeguarding your financial well-being and minimising uncertainties in your financial future.
The 1.618 difference – the human factor
Finance isn't just numbers; it's also about emotions. We understand the psychological aspects of financial decision-making and provide guidance to help you make rational choices even during turbulent times. Our unwavering commitment to your financial success and well-being sets 1.618 financial planners apart. We don't just provide information; we offer wisdom honed through years of experience and are constantly rethinking finance and our approach to wealth creation and wealth management with clarity and purpose.
At 1.618, we embrace the challenge of navigating this new era, and we invite you speak to one of our consultants to help you do the same. Whether you're planning for retirement, investing for your children's education, or simply seeking to grow your wealth, 1.618 financial planners are your trusted partners on this transformative journey.